Dusty Gardner / Realtor/Operations Manager
Agent Bio and Information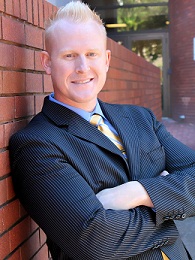 Dusty Gardner has held his license with Schooner Bay Realty, Inc. since 2004 and became the brokerages Director of Operations in 2010. Dusty along with the firm's other managing partners have serviced the Southwest Florida region since 1975. Their company is deeply rooted in the local community and through decades of active civic participation and leadership, they have become one of the most recognized and respected brokerages in the region. As a result, they are uniquely capable of offering superior local expertise to both individual and corporate clientele.
​
Adding greater depth to the Schooner Bay's services Dusty was able to secure a preferred relationship with one of the area's most revered custom home builders in 2014. Since the start of this relationship Dusty and his team have sold many homes within the tri-county area of Lee, Charlotte and Collier counties while accumulating multiple awards for design and quality of their new construction offerings. Additionally, Dusty and his team actively acquire raw land parcels for development. The team is thrilled that one of these investments are in the final stages of the development process and will soon become one of Southwest Florida's premier gated community offerings. Dusty anticipates the offering of these homes by the summer of 2017!
​
Dusty believes that great teams achieve great success and his group lives by the mantra Together Everyone Achieves More (T.E.A.M). In acknowledgment of that principle these undertakings are made possible by not only the managing partners of Schooner Bay but also by their support staff of employees and the 60 plus licensed agents that call Schooner Bay home! Their staff size allows for management of a large volume with quality service, and rapid response times to their clients needs.
​
In addition to his staff, Dusty also has a network of local partnering vendors that allows him to provide his clients with complete property preservation, licensed contractor services, legal services, and virtually anything associated with the needs of selling, constructing, and development disposition.
​
Dusty's listings sell quickly and generally at or above list price. He attributes these successes to his well-funded marketing plan. This plan includes high placements and visibility on major 3rd party real estate sites such as Realtor.com and the Zillow network. In addition, he utilizes a wide variety of social media to advertise both directly to purchasers as well as the network of licensed agents who control the bulk of purchasers. A number of indirect marketing techniques are utilized as well, including signage, print collateral, and sponsorship's of many highly-attended local events providing community exposure. His marketing program produces hundreds of legitimate buyer leads each month, giving our clients the highest level of exposure for their available properties. Additionally, he utilizes his vendor network to ensure our clients' properties are in the best possible marketable condition in order to maximize buyer interest and appeal.
Dusty has found that providing these services result in lower marketing times and the
maximizing of offering amounts.
​
As Dusty's client, you can expect the highest level of service, completed in the timeliest manner. He understands the many intricacies of selling your home to the most sophisticated forms of Real Estate development. We invite you to partner with Dusty and his team to experience a superior level of service.
More About Dusty:​
Dusty Gardner the Director of Operations of Schooner Bay Realty, was born and raised right here in sunny Southwest Florida. He attended Florida Atlantic University located in Boca Raton, Florida, where he graduated with honors in 2004. He enjoys many outdoor activities but his true love is baseball. He feels blessed to work in an office with such wonderful people and he enjoys serving a community that has given him so much!
​
As a life time resident of Southwest Florida and a member of Schooner Bay Realty since 2004 it is safe to say Dusty knows SWFL real estate market. This knowledge is exemplified through his success as Dusty's sales production is consistently ranked among the top 100 agents within the Southwest Florida area that boasts nearly 10,000 licensee's.
​
Additionally he and his partners also rank among the regional leaders in investment real estate transactions. Their team has helped countless individuals and groups obtain short term and long term investment goals. Dusty is an entrepreneur within an entrepreneurial minded brokerage. Dusty actively invests personally in the market he lives and works in. This gives him the ability to speak from a truly experienced position which is a great advantage over his competitors. His success can be attributed to his team approach that is dedicated to meeting the needs of all prospective buyers and sellers.
​
His service areas include and are not limited to Lee, Collier, Hendry, & Charlotte counties.
Featured Properties