Alan Dowell / Realtor
Agent Bio and Information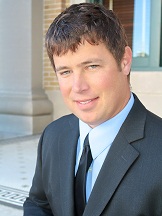 I attended the University of Indianapolis on tennis scholarship graduating with a B.A. in Accounting in 2007.  I spent the first three years afterwards working in public accounting and traveling all over the country before making the decision to transition into Real Estate Sales with Schooner Bay.  I now plan on putting my business knowledge and financial expertise to work helping my clients to make informed real estate purchasing and selling decisions.
I work with buyers, sellers, and investors to provide them with the best value in their transactions.  I pride myself in being a top notch negotiator and a source of knowledge when it comes to market conditions.
When I am not out showing property, I enjoy getting out on the golf course or out on the water to do some fishing.  Why not, fishing and golf are four season sports down here in beautiful SWFL!
Featured Properties