Kirk Woodbury / Realtor
Agent Bio and Information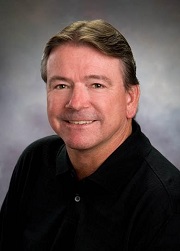 Kirk Woodbury has been a Realtor in Southwest Florida since 2003, twelve years with Coldwell-Banker Residential Real Estate and the past two years with Schooner Bay Realty, Inc.
A native of California, Kirk has a Bachelors of Science degree from California State University-Sacramento.  His first job out of college was as Employee Recreation Manager for Yosemite National Park. He then relocated to Connecticut to serve as Executive Director of the Farmington Valley YMCA
Missing the sunshine, Kirk accepted the position of Executive Director of the Ronald McDonald House in Fort Myers during construction and operation of the House and RMcD House Charities of Southwest Florida. He then served 4 years with the Lee County American Red Cross as the Financial Development Director.
Having worked extensively in local non-profit agencies and as an avid boater and golfer, Kirk knows our community intimately and has the contacts and experience to make your home buying or selling goals a seamless reality.
Kirk has volunteered on the Lee County Parks and Recreation Advisory Board for over 10 years and as the ArtFest Fort Myers Operations Coordinator for the past 15 years.
Featured Properties